MEP-115A 60 kW 400 Hz Diesel Generator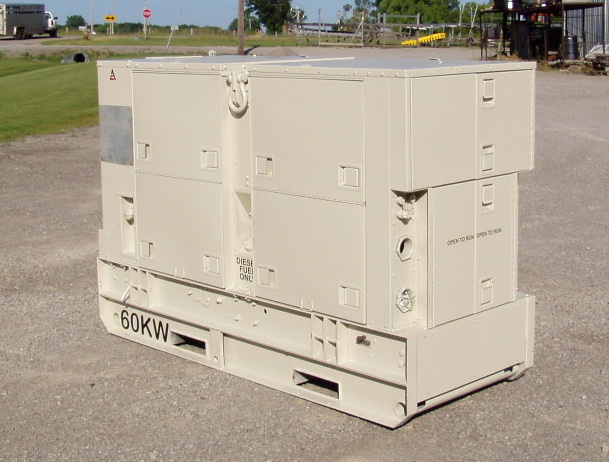 NSN: 6115-00-118-1253
TM numbers:
TM 5-6115-545-12
TO 35C2-3-444-1
NAVFAC P-8-626-12
TM 00038G-12
Expanded Description:
MEP-115A 60KW 400hz PRECICE DIESEL GENERATOR
Additional Notes:
400hz or "HIGH CYCLE" USED MAINLY IN THE AIRCRAFT INDUSTRY. The generator sets, military models
MEP105A, MEP006A and MEP115A (fig. 1-1 and 1-2),
are portable skid mounted self contained units. They
are provided with controls, instruments and acces -
series necessary for operation as a single unit or in
parallel with up to two other units of the same Class
and Mode.