MEP-809A MEP-8O9A 200 kW 50/60 Hz Tactical Quiet Generator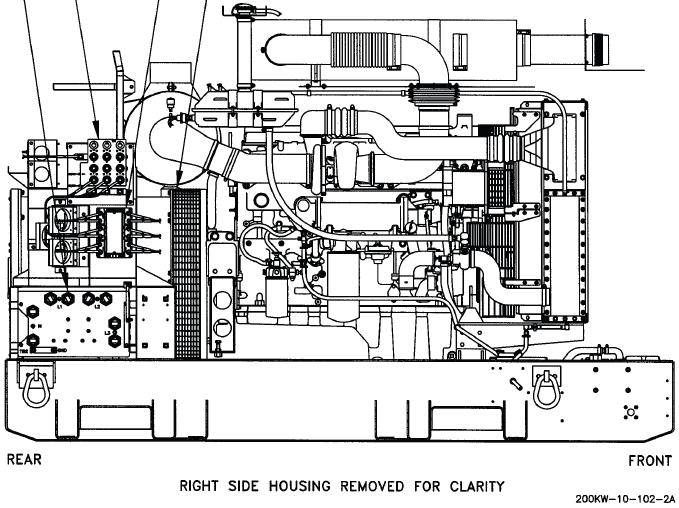 NSN: 6115-01-296-1462
TM numbers:
TM 9-6115-730-10
Expanded Description:
The air intake and exhaust system consists of an air filter assembly, intake manifold, turbocharger, exhaust manifold and
muffler. Ambient air is drawn into the air filter assembly where it passes through the air cleaner element. Airborne dirt is
removed and trapped in the element.
Additional Notes:
After passing through the turbocharger, the exhaust gases are channeled into a muffler to
deaden the sound.