SF-200-MD/CIED SF-2OO-MD/CIED 200 kW 50/60 Hz Allis Chalmer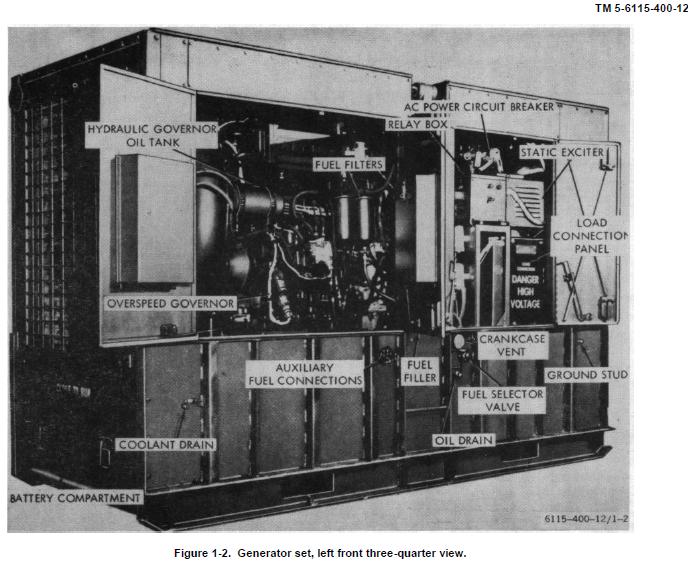 NSN: 6115-999-7901
TM numbers:
TM 5-6115-400-12
Expanded Description:
The Military Standard Model SF-200-
MD/CIED (Allis-Chalmers Model 25000-4444650)
generator set (figs. 1 and 2) is a multi-purpose,
portable, skid-mounted, self-contained unit. Each set is
equipped with an engine oil pan heating element and
other connections for field installation of winterization
equipment.
Additional Notes:
The Allis-Chambers Model 25,000
engine is a liquid cooled, 6 cylinder, valve-in-head, 4
stroke cycle, turbocharged and intercooled, full diesel
engine.